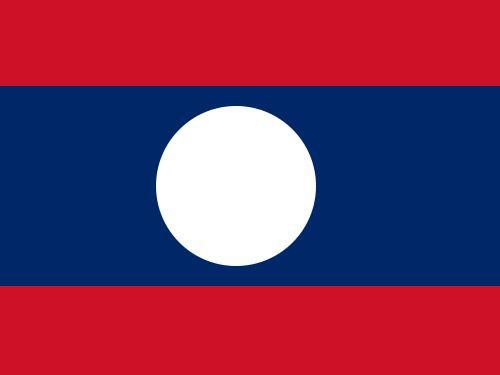 Laos -
Luang Prabang
Travel Guide
Luang Prabang literally means Royal Buddha Image, which indicates that it is a place filled with various Buddha statues. It is a city located in north central Laos at the collection place of Nam Khan River and Mekong River. As the capital city of Luang Prabang Province, it has a population of about 50, 000. Listed as a UNESCO World Heritage Site, it is the foremost tourist place in Laos famous for its numerous Buddhist temples and pagodas.
The Buddhist center of Laos and a fictitious land of peace - With a history of over 1 000 years, Luang Prabang is the most ancient town of Laos. According to the study of the UN, there are 679 very ancient buildings with historic value in the whole city. Every morning, the monks of the various temples walk through the streets collecting alms, which is a very special scene to see. You can feel their honesty and loyalty to the religion. Besides, the Laos people are quite friendly and offer the tourists with their very honest hospitality. It provides people with its well preserved zoology and very simple lives of the local. It is a great place to experience the fictitious land of peace.
Highlights of Luang Prabang - From the mysterious royal family to the temples whining with green or golden lights, this previous sleeping capital is probably the city with best taste and appearance in the whole Southeast Asia. It has hundreds of monks wearing orange yellow robe, various bistros, cafes and unique cuisine in the night market - a perfect place to relax. Here, you can take a comfortable stroll in the ancient streets with French style architectures, or enjoy restful night in the super fashionable bars such as the Hive Bar - Gradually you have already become used to this kind of life and want to stay there.
Recommended Tours
Tour Code: ITA-VN-LA-002

Tour Duration: 10 Days

Destination: Old Quarter, Vietnam Museum of Ethnology, Hoan Kiem Lake, One Pillar Pagoda, Ho Chi Minh Mausoleum, Temple of Literature, War Remnant Museum, Reunification Palace, Saigon Notre-Dame Cathedral, Saigon Central Post Office, Cu Chi Tunnels, Mekong Delta, Halong Bay, Tat Kuang Si Falls, Pak Ou Caves